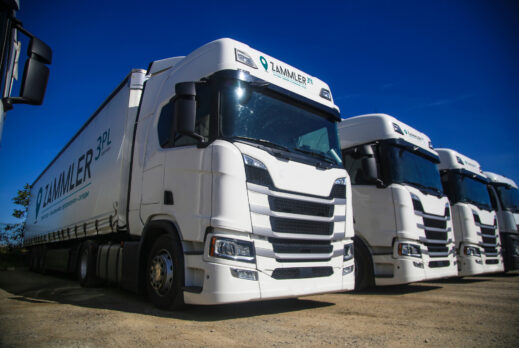 Transport services from Zammler
Transportation from the company ZAMMLER KAZAKHSTAN LLC is the organization of an optimal and fast route across the Republic of Kazakhstan and to other countries of the world. Our company is fully responsible for the developed route, and you save your time and money. Depending on individual requirements and terms, we build the best route, selecting the required mode of transport.
Advantages of transport services from ZAMMLER KAZAKHSTAN LLC
Own vehicles, warehouses and sorting hubs in different cities of the Republic of Kazakhstan;
Partners around the world;
Representative offices in Ukraine, Poland, China;
Experts with extensive experience.
Specialists of ZAMMLER KAZAKHSTAN LLC will organize auto and air delivery of your cargo in the Republic of Kazakhstan and beyond. Additionally possible: assistance in the preparation of all the necessary documents for sending the goods, forwarding, storage in a warehouse, packaging and dispatch of goods.
The cost of transport services for the carriage of goods
Thanks to an extensive partner network and experience in organizing transportation, ZAMMLER offers optimal rates for the transportation of goods. The cost is formed due to the following factors:
route;
characteristics of the cargo;
terms of delivery;
the need for related services (contract logistics, customs brokerage services, insurance, cargo escort, etc.).
In order to apply, contact a specialist at the phone number indicated in the header of the site or send an application below.
How to order transport services?
Our company will be happy to help deliver all the necessary goods to any place in the world and will do it efficiently and on time. You can contact us at any time, as we work without interruptions. To contact a specialist, call the phone number indicated in the header of the site or send a request to admin.kz@zammler.com