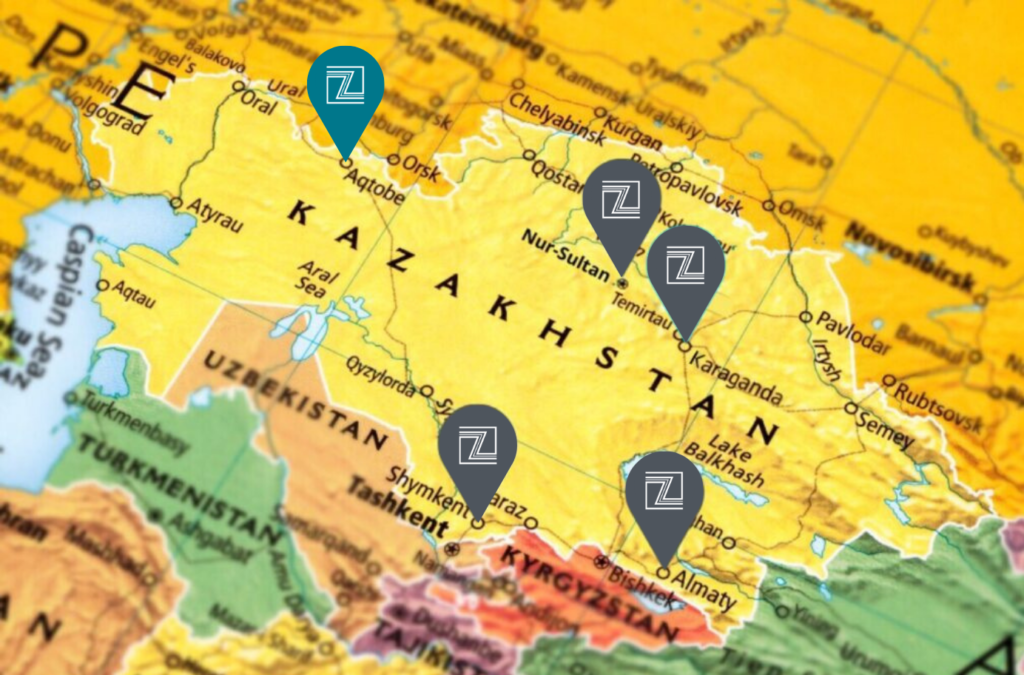 ZAMMLER GROUP has opened an office in another city of the Republic of Kazakhstan – Aktobe.
We offer a wide range of warehouse services:
complex of unloading and loading operations and cargo handling;
temporary, permanent, safe storage;
accounting, sorting, picking, packaging, labeling; 
preparation for transportation, inventory, cross-docking;
providing containers and all types of packaging materials for storage and further transportation;
preparation of the necessary documentation; co-packing services.
ZAMMLER GROUP started its work in the Republic of Kazakhstan in the spring of 2020. During that year we opened our office in Almaty and logistics hubs in the cities of Nur-Sultan and Shymkent. In 2021 we opened one more hub in Karaganda. With a new hub in Aktobe ZAMMLER is now represented in 5 cities of Kazakhstan.
Our activities in Kazakhstan are focused on working with customers in the e-commerce segment. We provide delivery of orders to our own sorting hubs, where they are prepared for shipment in all regions of the Republic.